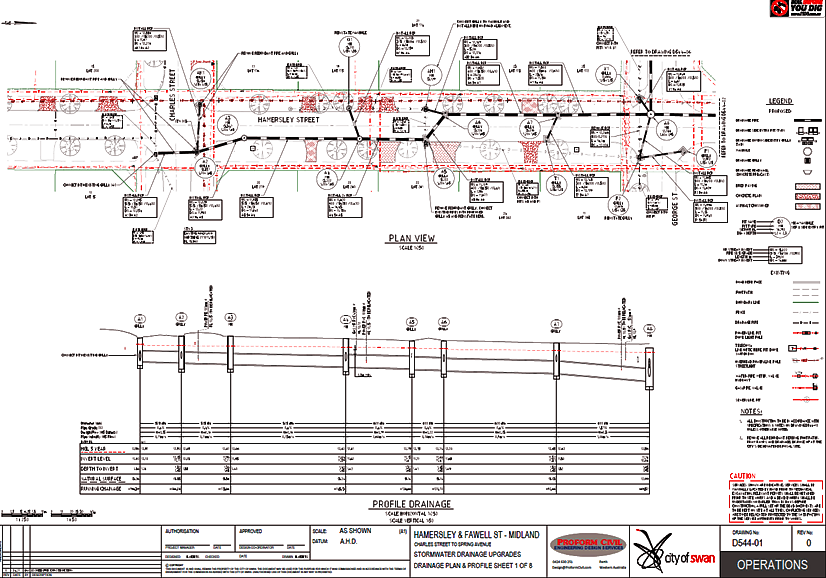 Proform Civil was contracted to provide civil engineering design for the Hamersley Street and Fawell Street drainage catchments within the Midland region. The catchment is alternatively known as "MD13".
The objective of the project was to review the previous drainage design undertaken by another consultant (deemed not suitable for construction) and determine the most feasible and cost effective design for the proposed drainage alignment using the City's specific drainage requirements and accommodating future rezoning of the catchment to R40/60.
The catchment was analysed using feature survey and contours. The existing drainage system was to be upgraded, removed or reinstated as suitable. The 750m long alignment designed to accommodate existing and proposed service relocations. Storm events were to meet Q5 for piped systems and Q100 for overland flow with proposals for Q100 trapped low points. A set of plan and profiles was included in the construction set as well as all drainage computations and hydraulic grading been submitted for final review.
All drainage was modelled in 12D's advanced software for stormwater design using the rational method.
The outcome for the project design has been a significant cost saving with a practical, long term drainage solution for the area.