Our Development
Proform Civil was established in early 2013 and has since been successfully providing a friendly and competitive service to the civil engineering sector. We have completed multiple municipal engineering contracts large and small for road authorities, schools and private developers across Western Australia.
Our Values
We pride ourselves in our technical capacity and high standards of communication with our clients. Our staff are specialists in providing engineering survey and technical design services and are highly competent in civil design and project delivery.
The high quality of a survey and civil design product will lead to the best efficiencies throughout the construction process and provide the highest performance throughout its life span. We thrive for quality civil engineering designs, documentation and feature survey with continually evolving quality assurance procedures.
Our design focus is to achieve the best possible outcome for safety, amenities, environment, aesthetics, construction efficiency, whole of life costs and performance to the client.
Proform Civil pushes the abilities of the most advanced civil engineering design software to achieve the high level of proficiency Proform Civil is renowned for. We predominantly utilise 12D and AutoCad software to assist us with our design services.
We have an excellent repour from our clients maintaining strong communication throughout civil projects to ensure an efficient project delivery process.
Download
Road & Intersection Design
Surveying
Drainage Design
Sign and Pavement Design
Civil Drafting
Cost Estimation & Quantities
Construction Setout
Project Management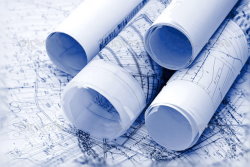 "Dales design work is technically accurate and clearly displayed for ease of construction. This combined with his flexibility to adapt to unforseen changes to the design scope makes him a preferred option to larger and . . ."
Read more >