Proform Civil was established in early 2013 and has since been successfully providing a friendly and competitive service to the civil engineering sector. Owner and Operator of Proform Civil, Dale Weerts has over ten years' experience producing engineering designs and documentation for civil projects across the government, mining and private sectors.
Quality Production
Proform Civil produces only top quality civil engineering designs and documentation. Documentation is presented to inform civil contractors, asset owners and all other stakeholders of the project in the best possible manner. Designs produced are to achieve the best possible outcome for Safety, Amenities, Environment, Aesthetics, Construction Efficiency and whole of life costs to the client.
Efficiency
Proform Civil pushes the abilities of the most advanced civil engineering design software to achieve the high level of proficiency Proform Civil is renowned for. Dale thrives on developing advanced methods to intelligently produce a more efficient and quality product.
Communication
Proform Civil maintains and values a high level of communication with clients and stake holders throughout civil projects to ensure an efficient project delivery process. Proform Civil is highly regarded by its clients for the effort undertaken to maintain a high level of communication throughout all of its previous projects.
Co-operation
Proform Civil is often required to liaise and negotiate with service authorities, stake holders and other professional consultants. Proform Civil values a high level of co-operation and courtesy to all stake holders to ensure the smooth delivery of each project.
Customer Service
Proform Civil values a high level of customer service and availability to clients and stake holders. We provide a "we come to you" approach.
Safety
Proform Civil puts safety first. See our "Workplace Occupational Safety & Health Policy Statement" (PDF).
View Our Downloads
Surveying
Road & Intersection Design
Drainage Design
Signage and Pavement Design
Civil Drafting
Cost Estimation & Quantities
Construction Setout
Project Management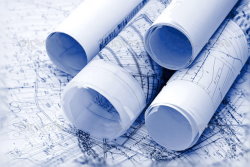 "Dales design work is technically accurate and clearly displayed for ease of construction. This combined with his flexibility to adapt to unforseen changes to the design scope makes him a preferred option to larger and . . ."
Read more >