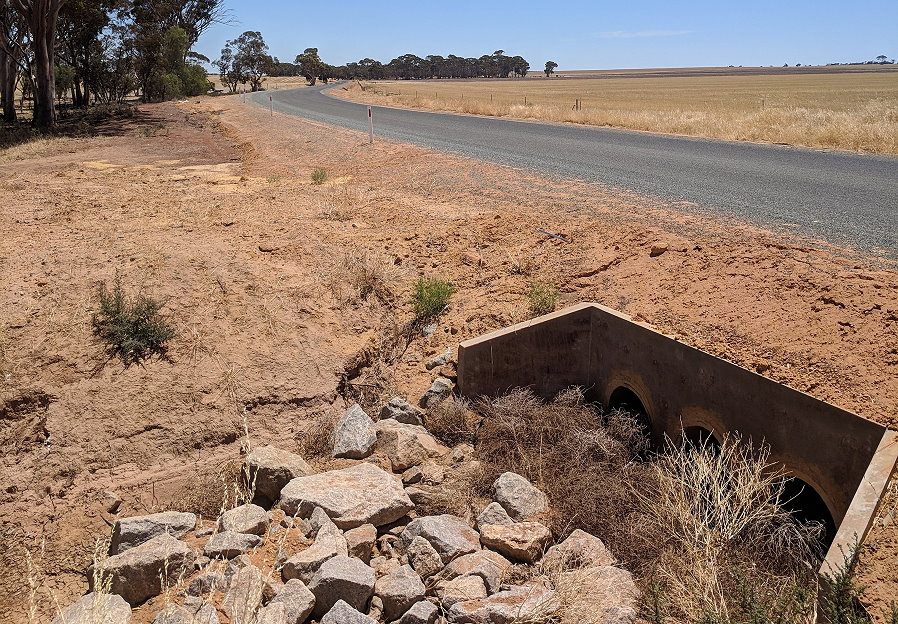 Location:
South Quairading - WA
Proform Civil was engaged to provide civil engineering design for a 6km stretch of road upgrade & pavement rehabilitation for Danign Mears road.
Dangin Mears Road is a low traffic volume, open speed limited road and we therefore worked closely with the Shire throughout the design process to determine these factors and develop design criteria including carriageway and formation widths with negotiation of construction feasibility and published engineering guidelines.
Site inspections revealed that the existing road pavement may be utilized or re-used through pavement rehabilitation methods such as widening and adding, ripping and reshaping. Our designed optimised the location of new pavements to reduce the requirements for services relocations, land acquisition and vegetation clearing.
The design also incorporated a small re-alignment of the southern "S" bend near Richards Road to improve the existing obscure and geometrically undesirable alignment. The investigation involved feasibility and concept designs exploring suitable road horizontal curvature and super elevation. The footprint which extended beyond the road corridor ultimately required land acquisition to the benefit of a safer route.
A desktop review of the drainage to design adequate open or cut off drains and ensure existing drainage structure's could either accommodate project requirements or be upgraded. A catchment analysis based on a Rational and Regional Flood Frequency (RFFE) Methodology was utilized within 12D software as part of our hydrology assessment while some of the larger catchments required complex catchment analysis using temporal storm patterns modelled using ILSAX 2 methodology.
To use as a basis for our design we undertook and provided a feature engineering survey for the scope of works. Proform Civil has unique methodology and quality assurance procedures for survey works which improve efficiencies, accuracy and rule out anomalies commonly found among industry feature survey's, specifically for civil engineering and design which we were able to apply to this project.
We identified RTK capture methodology to be suitable within the verge with use of a total station for sealed areas. The survey was undertaken in MRWA format with MGA projections AHD height datum.
We also provided survey setout of the design for the scope of works adhering to the clients specifications for cut and fill labelling and formation offsets.
Our civil engineering assistance on this project provided the client with a sound engineering, cost effective design to enable review and feasible construction methodology. Our work on this project also assisted the client in identification of the tasks to be undertaken to enable a streamlined transition into construction with minimized risk of project delays or unexpected short falls.