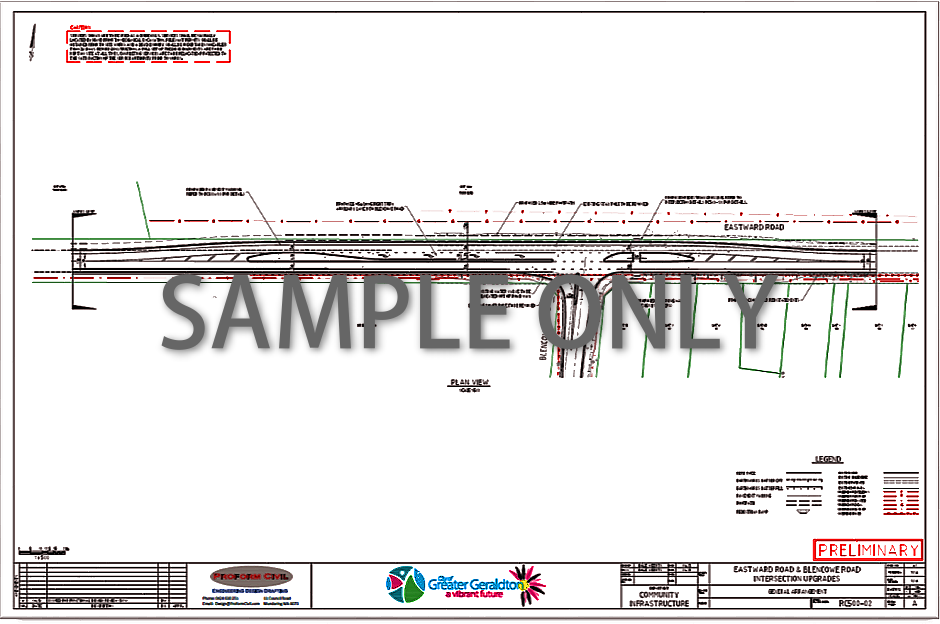 Proform Civil was contracted to produce the geometric design, stormwater drainage, civil construction documents and construction estimate to upgrade the existing intersection of Blencowe Road and Eastward Road to incorporate a protected right turn into Blencowe Road from Eastward Road. The project is a part of the City of Greater Geraldton's "Utakarra Road Network Upgrade Project" or URNUP.
Proform Civil has optimised the available space within the road corridor to construct central median islands which will reduce the risk of head on collision's and provide central stopping locations of turning vehicles and pedestrian crossings.
The project had to be estimated and staged to enable a construction schedule for the City to undertake within specific financial limits of each financial year.
Proform Civil was required to liaise with service authorities to obtain quotations and design advice on relocation of conflicting underground and overhead utilities such as power, water and telecommunications.
The design is still in preliminary stages and yet to be finalised.