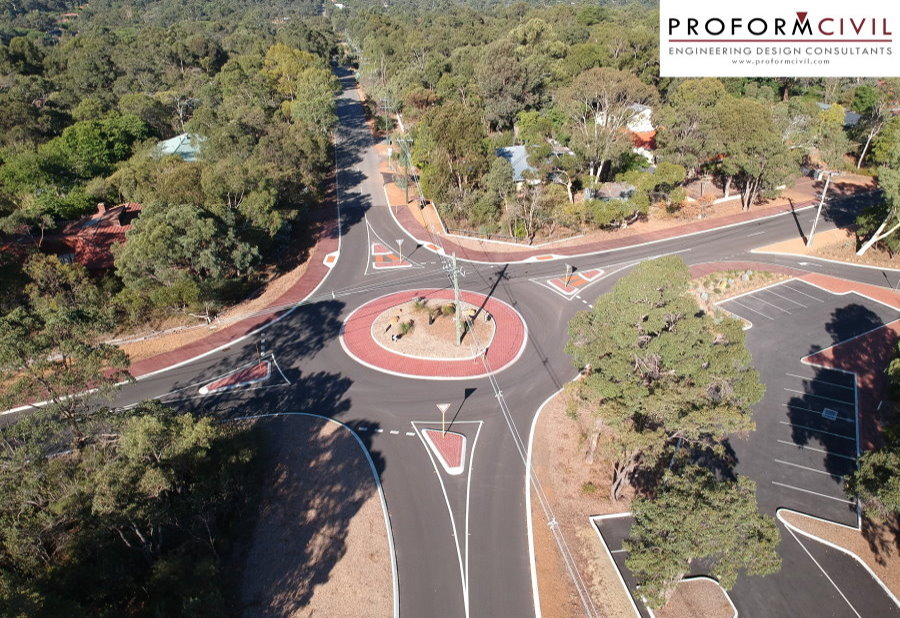 Location:
Glen Forrest - WA
Proform Civil was engaged to provide civil engineering design for a roundabout at the existing tee intersection of Bilgoman & Marnie Roads. The works included geometric alignment, stormwater design and civil construction plans for a four way roundabout.
The existing tee intersection was failing from congestion and presented a number of safety issue's been located within the vicinity of Helena College high school.
The site presented challenges including steep topography, conflicting services such as high voltage power poles, large underground water trunk mains and limited road corridor.
Our design included retaining walls and stabilised fill batter slopes to accommodate steep slopes and a carefully designed geometric alignment for the roundabout to reduce land acquisition and service relocations.
The roundabout has provided substantial traffic flow and safety improvements since it's install early in 2018, and is a remarkable project presenting our firms enhanced capabilities for the civil engineering design of roundabouts.